We would love to hear from you!
Whether you have a question, or feedback, or want to learn more about our solutions, our dedicated team is here to assist you.
Get in touch with us through any of the following contact methods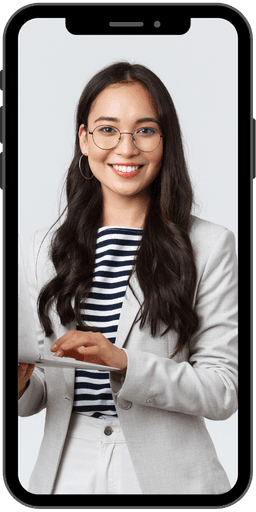 Schedule a Convenient Call-Back Today!
We offer the convenience of scheduling a call back at your preferred time. Simply provide us with your contact details, and our team will reach out to you at your convenience.
Let us know the best time to connect with you, and we'll make sure to address your questions and discuss your needs
Visit our office
If you prefer a face-to-face interaction or would like to discuss your accounting and business management needs in person, we welcome you to visit our office. Our physical location is:
Head Office, Singapore
33 Ubi Avenue 3, #08-13 Vertex,
Singapore 408868
Frequently Asked Questions
At Automa8e, we are a leading software provider specializing in innovative accounting solutions. Our company is dedicated to revolutionizing the accounting industry by offering cutting-edge software designed to streamline financial management, enhance efficiency, and support businesses in their growth journey.
Automa8e simplifies business processes by offering a comprehensive suite of modules that automate various accounting tasks. From managing transactions and compliance tasks to generating financial reports and streamlining corporate governance, our software optimizes workflows, reducing manual efforts and human errors.
Our company boasts a team of skilled professionals with expertise in software development, accounting, and finance. We combine technical proficiency with industry knowledge to create solutions that cater to the specific needs of businesses, ensuring they achieve maximum efficiency and profitability.
We enhance business capabilities by empowering our clients with state-of-the-art software that enables them to make data-driven decisions, optimize resource allocation, and respond swiftly to market demands. Our solutions provide businesses with the tools they need to thrive in today's competitive landscape.
Yes, at Automa8e, we take pride in offering excellent customer support and ongoing maintenance to our clients. Our dedicated support team is readily available to address any queries or technical issues and ensure our clients make the most of our software.
Getting started with Automa8e is easy! Simply visit our website and reach out to our sales team. We will guide you through the process of understanding your business requirements and tailor a customized solution to meet your needs.
Automa8e operates globally, serving clients across various regions. We have a wide customer base that spans multiple countries, and our software is designed to comply with different accounting regulations and standards worldwide.
Yes, we are a licensed and reputable software provider with a proven track record of delivering top-notch accounting solutions. Our company adheres to all necessary legal requirements, ensuring our clients receive reliable and trustworthy services.
Our team comprises talented professionals with diverse backgrounds, including software development, finance, and accounting. With extensive experience in their respective fields, they collaborate seamlessly to develop cutting-edge software that meets the unique needs of our clients.
At Automa8e, we believe in fostering strong client partnerships. We collaborate closely with our clients, understanding their business goals and challenges to offer personalized solutions. Regular communication, feedback, and transparent discussions are at the core of our collaborative approach, ensuring we deliver the best results for our clients.
Follow Us on Social Media